Variety
DekSmart Railings are available in a variety of colours, profiles, and styles.
Multiple standard color options
Two top rail profiles
Picket choices in either 5/8" or 1 ½" available in both component and pre-welded panels.
Glass railing choice of topless glass railing (no top or bottom rail) or traditional glass railing.
Glass available, clear or tinted for privacy.
Welded ornamental panels available in a number of designs.
Welded mid-rail picket panels.
Full in house fabricating facility allows us to produce railings in specific heights, styles, angles, and designs.
Choose from surface deck mount or fascia mount.
Add a secure deck gate to adhere to local building codes and keep your property safe.
Colours
DekSmart Railings offers 8 standard colours at no extra charge.
Custom colours are available at an extra charge and are quoted individually
Due to variations in screen images, the colors shown should not be considered as perfect examples. Please contact us or a dealer near you for accurate samples.
Color Options Include: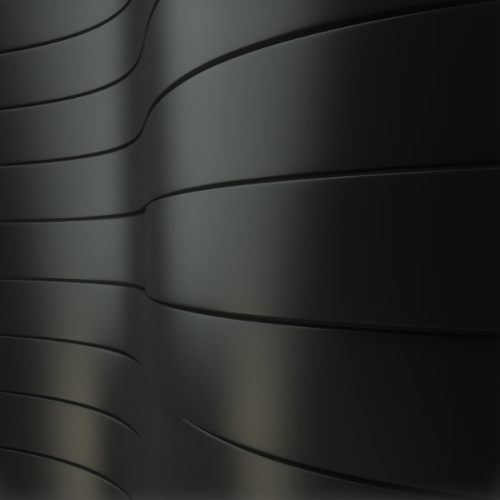 Top Rail Profiles
DekSmart Railings offers 2 distinctly different top rail options
Available for all traditional glass and picket railings
Available in both component and welded systems
Low Profile Top Rail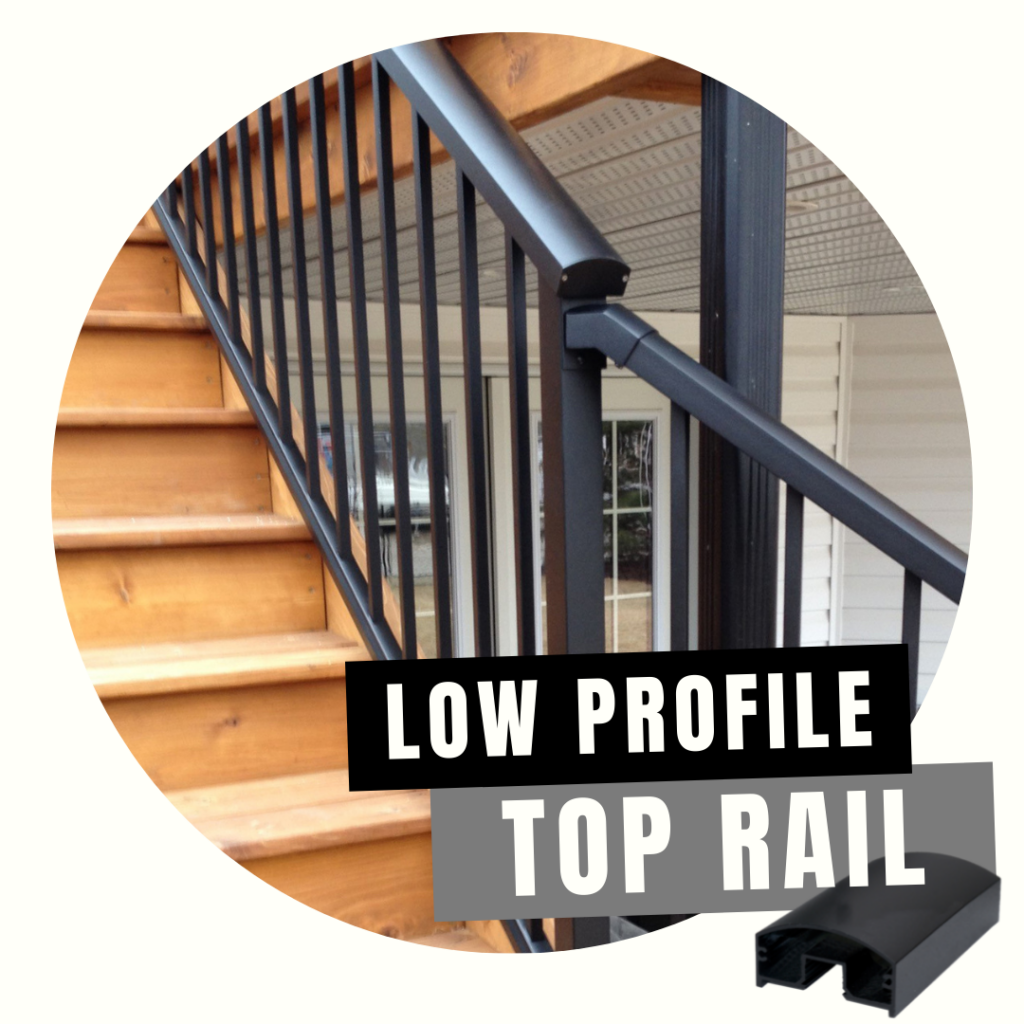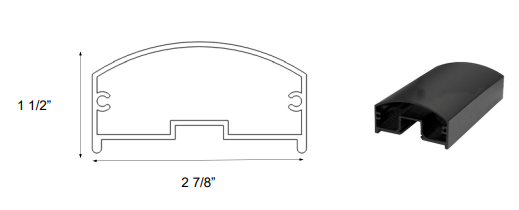 Universal Top Rail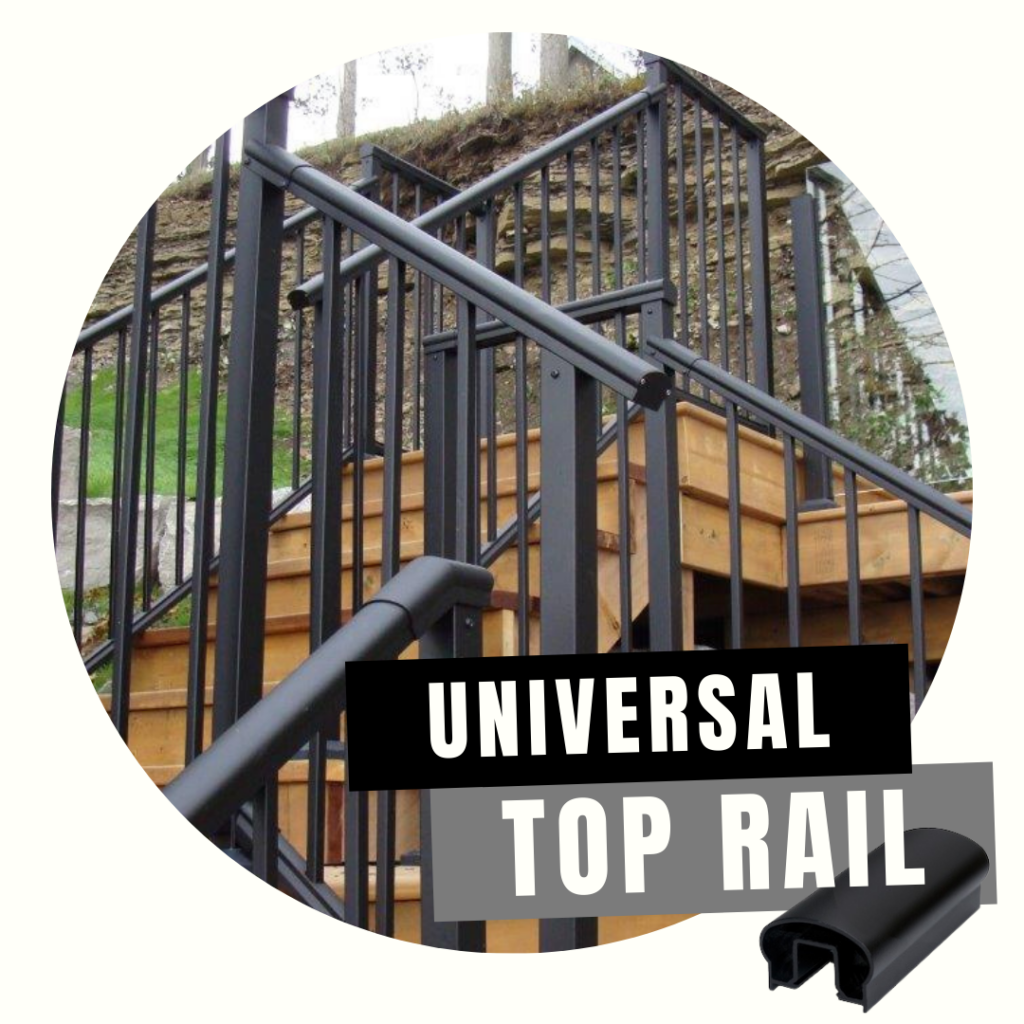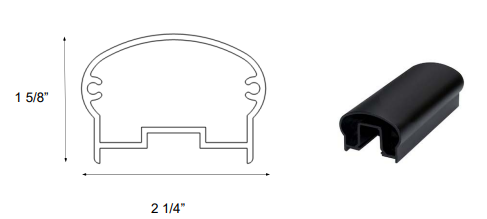 Post Options
DekSmart offers several sizes:
1 ¾" , 2 ½", 3" and 4" posts
post wall thickness all range between .075" to .125"
1 ¾" posts can be used with all 2 profiles of top rail to give your railing that continuous top rail look
2 ½" posts when used with low profile top rail gives you that continuous top rail look. When used with universal top rail the railings becomes a Stop and Go system, pyramid caps are used to finish off the posts .
3" and 4" posts can only be used as a Stop and Go application. All 2 top rail profiles can be used in this application.
By using a combination of different post sizes the homeowner can create the look they desire for their own taste.
1 ¾" and 2 ½" posts are available in surface mount or fascia mount styles.
3" and 4" posts are only available in surface mount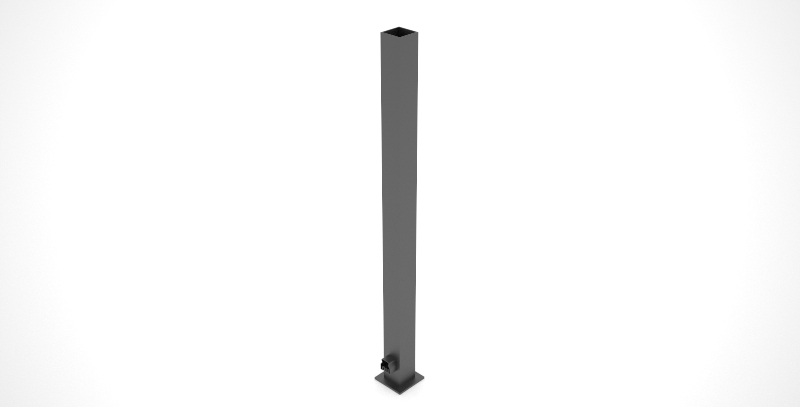 Glass Options
Deksmart offers a variety of glass options to meet your specific needs.
Whether your goal is to create shade from the sun by using tinted glass or maybe some privacy around a hot tub with obscure glass we can help find the solution.
We can also provide you with glass in a variety of heights for privacy wall applications. *It is highly recommended that you consult your local building code department before installing any glass railing when the height of the glass exceeds 42 inches.